FMN – January 2023 – Wallet-Friendly Wine Resolutions
Now that the eating and spending holidays have waddled by, we now look at the opportunities for the new year. This month the gyms will be packed with post-holiday gluttons filled with regret (and an extra 10 pounds of holiday cheer). With the facts being that gym membership isn't cheap, you regretfully overspent on your gifting, and it's still a recession, we need to find some wines at a more wallet-friendly price point. Before the amateur economists attempt to educate me on the new definition of a recession, I say if it looks like a duck and quacks like a duck…well you know the rest. That's about the extent of the politics I care to discuss.
Although I will help you with your ill-fated journey, make no mistake, I too am caught up in the web of self-prognosticated lies that this is the year I get myself back into shape. Granted, it is a wagon I will be falling on in just a few months but it remains a ride I enjoy this time every year.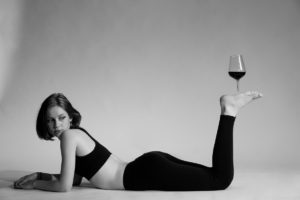 I'm uncertain as to when this outrage occurred, but wine has calories. I blame the younger generation. Nonetheless, this remains a truth that we will have to deal with on our journey. One could evoke self-temperance by refraining from alcohol altogether, but imagine all the psychological and physical benefits you would be omitting. An alternative alcohol "diet" to which I will be subscribing calls for limitations.
I will not be consuming any wine above 15% abv, unless it's fortified wine then nothing above 25%. When it comes to spirits, I will refrain from any above 45% and if I do choose an over-proof sampling, I will certainly add some water to bring that alcohol level down to the aforementioned parameters. Although this seems extremely restrictive, it is the sacrifice that I will undertake.
Now with the calorie issue firmly sorted, we turn toward the financial concerns associated with our routine alcohol allotments. I honestly believe that value can be found in just about every wine region in the world. The issue comes with the availability of said values on our domestic shelves.
Value can be found when drinking wines that are declassified. In other words, they have to choose a less specific (broader) appellation designation due to any number of reasons. Wineries and growers from respected areas that sell their production glut to negotiant (or negotiant-like) producers can also represent amazing value. Regions that are attempting to establish themselves in the world wine market will often price down wines to entice consumers to give their wines a try.
With these strategies in our proverbial consumption tool box, we now look to put them into practice. The first stop is the Southern Rhone Valley in France. Although there are some high prices to be found in certain appellations in the Southern Rhone, Chateauneuff du Pape for example, much of the wines produced here represent great value. One of the reasons is the sheer volume of wine produced from this region. Of that large volume, almost half is labeled as the large AOP Cotes du Rhone, which is the least restrictive by geographical specificity and regulations.
The bulk wine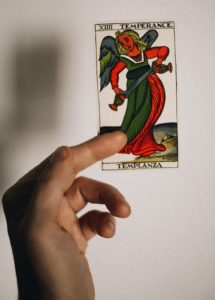 market is huge in the Rhone Valley which means producers buy up grapes and even wines from other growers and winemakers and bottle them under their own brand name. Do not misunderstand that this means lower quality. For us, it smells like very drinkable wines at a fraction of the cost. Since the United States ranks third on the Rhone wine export market, they can be easily found on store shelves.
Another region that has some amazing quality for the price is Alto Adige in the northeastern section of Italy. The white variety Pinot Grigio comes to mind as the American market glugs down gallons of the stuff every year. The red wines, although accounting for less than 40% of production, are the best kept secret of this mountainous region.
One would not think that red varieties could, not only, fully ripen in these inhospitable growing conditions, but produce sturdy red wines that pair with your cool-weather hearty meat dishes. The lack of consumer appreciation for the regional red wines creates a value along with the lack of familiarity with many of the grape varieties. Schiava and Lagrein are two of the widely planted indigenous varieties but are not frequently requested by consumers when searching for their bottle of juice. This combination makes us, the now informed consumer, the benefactor of this Martha Stewart-esque "inside information."
I feel it's a reasonable assumption that if you have been a "Bottle Talk" follower for any period of time, the term temperance does not roll easily from your tongue. So instead of sending those inquisitions asking "What wines go with salad and rice cakes?", continue your dietary indulgences while drinking value wines. This may be the only resolution that actually stands any chance of longevity.
Suggested Wines
Muri Gries Santa Maddalena 2021 (Alto Adige, Italy) – $18 
The name comes from the village of St. Magdalena (S. Maddalena) above Bolzano. This wine is composed of two grape varieties: Schiava (95%) & Lagrein (5%). The aromas are gentle and seductive with elements of grilled candied strawberry, Bing cherry and a beautiful violet note. The palate is dry with a crunchy red fruit acidity and a medium plus body. The tannin structure is subtle (more than a Pinot Noir and close to that of a Mencia) with a powdery texture. The alcohol is gently warming and shows through on the finish. The palate mirrors the nose with an added brambly nuance. If you are a Pinot Noir fan, this is a great lateral, especially for the price. Pair this wine with cured meats (charcuterie), herb crusted beef tenderloin with cherry sauce or any grilled pork dish.
Chapoutier Belleruche Cotes du Rhone 2021 (Rhone Valley, France) – $11 
The name Belleruche translates to "beautiful beehive" a nod to the bees and hives located on the Chapoutier vineyards as part of their sustainability program. The wine is composed of 60% Grenache, 35% Syrah and 5% Marselan. The blend sees a combination of concrete and stainless-steel tanks for vinification and aging. The nose is overt and layered with ripe black (blackberry, currant), red (raspberry) fruit and some fig. There are also some spice notes (sweet baking spice and peppercorn) and a dried herbal note. The palate is dry with broad tart acidity, medium body and integrated alcohol. The tannin structure is prevalent, ripe and slightly sandy. The finish is spiced fruit tart wrapped around an acid core. Pair with grilled meats (beef or lamb), pan seared duck breast, your favorite hamburger recipe.
Domaine Lucien Tramier Plan de Dieu Cotes du Rhone Villages 2020 (Rhone Valley, France) – $10 
Lucien Tramier owns some old vine Grenache and Syrah on a plateau of clay and limestone above the small village of Jonquires. These grapes are picked and vinified separately to produce Plan de Dieu, "God's Plan". This wine is composed of Syrah (30%) and Grenache (70%). The nose has evident bright black and red fruit (blackberry, raspberry, elderberry), licorice, allspice, and a slight crushed wood herbal note. The palate is dry, with an integrated crunchy acid core, medium body, and well-integrated alcohol. The tannins are evident but ripe and have a chalk dust texture. The palate has the same fruit structure with a slight blueberry note. The finish is medium with the non-fruit elements lingering longer. Pair with middle eastern inspired lamb dishes, beer can chicken or pork barbecue.