Post and Courier – November 2023 – Wines for a Southern Thanksgiving
All my southern friends say now that I've lived south of the Mason Dixon line for over twenty years, I've graduated from Yankee to Carpetbagger. Certainly meant slightly tongue in cheek, I choose the complementary side of that statement as I have completely embraced the southern mindset in all walks of life, especially the celebrations. Although there seems to be frequent reasons to get together, eat and willfully imbibe, none sets the precedent like our beloved Thanksgiving.
Depending on where you claim as home, Thanksgiving can represent a myriad of different foods to accompany your ill-fated, Ben Franklin-loving bird. Along with this, many celebrations involve multi-day family and friend fare-filled gatherings that can potentially make the revered Viking feasts look like a tea party. This entire scenario provides endless opportunity for classing up your celebrations with some juice of the vine.
The first element of a southern Thanksgiving one must grasp is the potential to become a multi-day event. For this reason, I offer various wine selections in an attempt to cover the spectrum of differing foodstuff that you and your family term traditional. Although they may not apply to your celebration, I invite you to sample each for not only the education of your palate but as a snub to the malevolent term, temperance.
For Your Mollusk Delight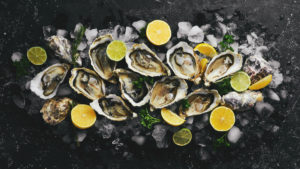 I love low-country festivities and this time of year that involves some sort of mollusk served either raw, steamed, fried, roasted or all of the above. This offering is a great way to appreciate the bounty from our local waters. Clams and oysters both have an umami element to them that beg for some bright acidity in the accompanying wine. I chose the Lagar D Cervera Albariño ($21), hailing from Rías Baixas in Galicia, Spain. Not only do these Albariño wines have a mouth-watering citric driven acid structure, they often display a brined minerality that resembles ocean spray in your mouth. Playing extremely well with almost any seafood, this is sure to elevate your seafood choices.
Lowcountry Frogmore Stew
Frogmore stew usually makes an appearance as one of the preceding or post-holiday outdoor get together meals. Pouring the boiled old bay riddled concoction of goodness over the table and letting your guests recreate a scene from Lord of the Flies just screams American holiday ce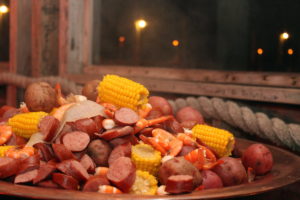 lebration. Although there are many methods of selection depending upon preference, I wanted to show that rosé wines are not all the same and not just for summer sipping.
The Txomin Etxaniz Getaria Rosé ($24), is quite unique being from the Basque area of Spain and composed of 100% Hondarrabi Beltza. These rosé wines are slightly petillant, displaying lazy bubbles that not only help cleanse the palate with each sip, but also are the embodiment of family celebrations. These wines display a mix of red, citrus, and tropical fruits with a mineral-laden core. At only 11% abv, you can almost consume with blatant disregard.
Bring on the Bird
For the traditionalists that prepare that plump delicious bird along with all the accoutrements, I have some selections for you as well. The difficulty comes from attempting to pair your wine with a seemingly endless array of side dishes. For this reason, I simply choose a wine (or two) versatile enough to pair fairly well with most of the foods you are likely to see on your Thanksgiving table.
For those that insist on a white wine with your main dinner, I suggest going a bit off the "beaten path" when it comes to your selection. Although the wines made from the Gewurztraminer grape can be a bit misunderstood and polarizing, those made from quality producers in the Alsace region are dry, brimming with aromatics and an ethereal experience.
Domaine Zind Humbrecht Turckheim Gewurztraminer ($29) represents the variety with all its glory. There are interesting aromas like rose petal and lychee along with a viscous mouth caressing texture that you will not soon forget. The beauty is that this wine is so versatile that it will also accompany your Chinese takeout when you are sick of turkey leftovers.
Although you have put together some interesting wines for your family and friends, there will be a few red-wine-only drinkers at the table. There is certainly nothing wrong with a red wine for Thanksgiving dinner but this year I am shying away from the default Pinot Noir selection and going with the Gamay grape.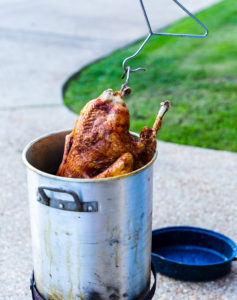 Please do not confuse my selection with the bubblegum nature of the Beaujolais Nouveau, released every third Thursday of November. I am instead referring to the underappreciated Cru areas of Beaujolais.
In my humble opinion, these wines are some of the best values in Burgundy and maybe all of France. Although there are ten different Cru areas of Beaujolais, Brouilly won as my selection for this year's main course. These grapes are grown in blue volcanic soils producing sturdy wines with a crunchy acidity, black / blue fruit, added spice and earth. Specifically, I chose Domaine du Pavillon de Chavannes Cote de Brouilly ($28), for the pedigree of the producer. Taking a chance on this wine will not disappoint you nor your guests.
Thanksgiving in the South has some parallels and differences from those celebrated all over this great country of ours. Whether you choose to stay traditional or embrace some of the local fare that are South Carolina favorites, I hope you and yours have a happy and safe Thanksgiving; with wine of course.
Suggested wines:
Lagar D Cervera Albariño 2019 ($21)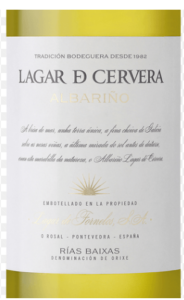 Although this variety has expanded to enjoy plantings all over the world, including our domestic shores, the best still resides in northwestern Spain, Rías Baixas. These wines have all those wonder fruit components but the saline, brined notes are what keeps me coming back. I'm still amazed that this is not one of the top vareities consumed anywhere there is ceviche, raw oysters and clams and virtually anything from the mollusk family. Yes, these wines are that good.
The wine has a nose or citrus fruit and pith (tangerine), tree fruit (apple, pear, apricot), and a slight nutty note. The dry palate has bright, saline driven acidity, and a slightly viscus texture to the palate, giving a nod to the lees exposure. The alcohol is well in check with flavors mirroring the nose with a tangy, brined cheesy note, making a nod to the extended lees (expired yeast) contact. The finish is dry with the fruits fading to a pleasant saline-rich experience.
Txomin Etxaniz Getaria Rosé ($24)
This rosado hails from the Denomination or Origin Getariako Txakolina in Pais Vasco (Basque Country). This region is well known for their fresh seafood and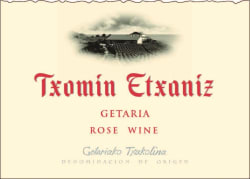 the wines here have grown up beside the culinary traditions over hundreds of years. Made from the grape Hondarrabi Beltza, in classic Txakoli style, with lazy bubbles called petillance. The wine has a vibrant pink color with aromas of tart cherry, watermelon rind, tangerine and a floral component. The palate has the same tart red berry fruit, watermelon rind, and that same citrus note all wrapped around a mineral core. The palate is dry with crunchy acidity, lazy bubbles and a refreshing mouthfeel. This wine can pair, as stated in the article, with Frogmore stew. I also would pair this wine with grilled heavier fish, peel and eat shrimp or just chill and enjoy.
Domaine Zind Humbrecht Turckheim Gewurztraminer 2020 ($29)
I'll admit that I am in love with Alsatian wines. They are some of the most interesting white wines in the world. Add that to one of the sexiest white grapes, Gewurztraminer and you have a match made in heaven. Although some feel these wines are off-putting because they don't fit into what most consumers expect from a white wine. If you have not experienced this then you must just to see where on the spectrum you are with these wines.
This wine has a rich golden color with a nose of rose petals, lime and lime blossom, lychee, and peach nectar. The palate is dry with mediu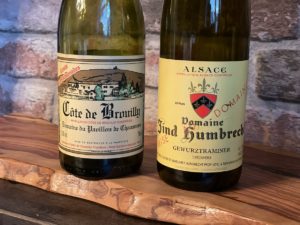 m minus acidity, a full viscous oily textured body and gently warming alcohol. There are flavors perfumed rose water, tropical citrus blossom and lingering oily perfumed nature on the finish. A truly seductive wine. This wine can pair easily with foul like turkey but it has the versatility to be the best wine I've ever had with Thai food.
Domaine du Pavillon de Chavannes Cote de Brouilly 2021 ($28)
I still believe that Beaujolais Cru wines are come of the best value for the quality of wine you get. They are all made from Beaujolais but express different personalities. You really need to taste through the gamut, but for now we will look toward one that is a bit more sturdy but still middle of the road; a proverbial crowd pleaser. . If you are looking for a lighter version then Fleurie would be a great place to start and also be good with Thanksgiving.
On first sniff, this wine reminds me of a raspberry rancher. Along with the fruit (raspberry, blackberry, blueberry) there are elements of spice (white peppercorn), blackberry leaf and a slight flinty note. The palate is dry with a crunch red fruit acidity, medium body, and low integrated tannins. The berry / fruit persists from the nose long with the spice (peppercorn). There are also some added savory spice and earthy rustic notes that add complexity. Pair this wine with your Turkey and sides or try it with your BBQ pulled pork, grilled pork chops, or pot roast.
‎