FMN – October 2023 – Changing Weather, Changing Wines
Admittedly a seasonal guy, I do appreciate all the different holidays and changes of weather we experience throughout the year, but Autumn still remains my favorite. Perhaps it's some residual of happy memories as a child or just the fact that I welcome the ability to grill without sweating from my nether regions. Nonetheless, as the evenings begin to get a bit cooler, my culinary focus shifts to foods that are a bit more robust in nature. Along with the alterations in gastronomic selections, the wines seem to follow suit getting sturdier with every falling leaf.
Allow me to first clear up any misconceptions that I only consume red wines in the cooler months as nothing would be further from the truth. Although, my belief of drinking diversely transcends any season or holiday, I do tend to have a proverbial shift of the palate as the days begin to shorten.
Skin Contact White
The whites that I pour this time of year are either heavier in body (viscosity) or they have a bit of skin contact giving them an interesting textured presence on the palate. Georgian wines are known for this element but we can also find some of these wines in the underappreciated area of Slovenia.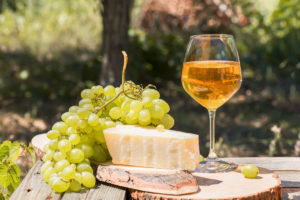 Although many of the varieties and styles are close to northern Italy, their neighbor to the west, the so called "orange wines" have been made here for generations. These are white wines that are fermented with their skins. The resultant wines not only have a perceptible tannin component, they possess color compounds from the skins that turn orange with slight oxidation. Not only are these wines interesting and fun to drink, they currently carry an attractive price tag, until they become trendier.
Ancient Puglia – Susumaniello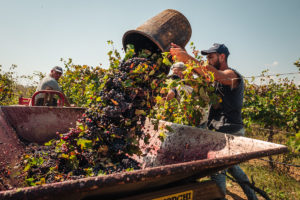 The region of Puglia remains another underappreciated area, specifically the Salento Peninsula (heel of the Italian boot). Over the last few decades, these wines have become more popular and recognized for the successful shift from a quantity to a quality focused production. Preservation of ancient, indigenous varieties has become increasingly supported and even cumulated with their production as varietal wines.
One such grape variety, Susumaniello, can be found around the province of Brindisi. While usually relegated to blends throughout the central and southern Puglia region, some producers have risked making a varietal wine from this antique grape with both interesting and exciting results. These unique wines are a pleasure to smell and drink with the feeling that you are taking a step back in time.
Underappreciate Austria – Blaufränkisch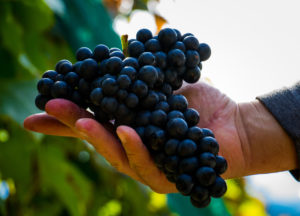 Unfortunately, the scarce number of Austrian wines we see on this side of the pond can be underselling what this country truly has to offer. Blaufränkisch accounts for about 6% of area under vine and is the second most planted red grape variety behind Zweigelt. This impactful variety boasts a parental relationship with our beloved Gamay Noir and is genetically identical to the Hungarian grape Kékfrankos.
Although, planted in Germany, Hungary, Croatia, Slovakia, Bulgaria and even Washington state, Blaufränkisch has its spiritual home in Austria. There are some lighter unoaked examples labeled under Mittleburgenland, but the rich, rugged, oak aged wines of the Burgenland moniker seem to fit my need for sturdier wines. These examples not only have the red and black fruit compote notes, but develop interesting tertiary aromas and flavors that will make you wonder why you have not been drinking these your entire adult life. This is definitely one to sneak in to your next blind tasting gathering.
Merlot from Alexander Valley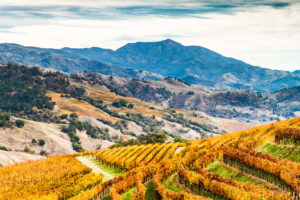 For our final wine I decided to come back to our domestic shores and continue to champion for the wrongfully shunned Merlot grape. Although used successfully in many domestic red blends, varietal Merlot can offer a unique exploration into the quality potential of this grape. Although there are countless regions that produce excellent wines from this variety, I tend to shop for those areas that have a good diurnal temperature range and lack the big cult brand names. I assume, like me, you prefer to pay for the wine in your glass and not the label on the bottle.
Alexander Valley AVA (American Viticultural Area) is the largest in Sonoma County and has cultivated multiple awards for their Cabernet based wines from renowned names like Silver Oak, Jordan and Coppola. There are, however, some producers that focus on Merlot rather than using it as a blending grape to prop up Cabernet's hollow midpalate. Being the hottest appellation in Sonoma County, grapes gain full ripeness but the cooler night time temperatures keep the natural acidity in these wines high, and the Merlot wines are extraordinary. It seems hard to grasp that one could find a value in this well-celebrated area, but they are out there.
If you share similar food and beverage beliefs with the welcomed cooler weather, then try some of these wines with your next culinary excursion. They are certain to gain your acceptance and respect from not only their deliciousness but from their budget-friendly price point.
Suggested Wines: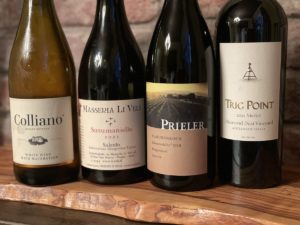 Colliano (White with Maceration) 2018, Goriska Brda, Slovenia ($16)
The wine contains 40% Ribolla Gialla (Rebula), 30% Malvasia and 30% Sauvignonasse (Friulano). One can first see the lightly orange tinged color resulting from the contact with the white grape skins during fermentation. The nose has aromas of tree fruit (cooked pear and pear skin), citrus (tangerine rind), woody herb (thyme) and a slight marzipan note (almond). The dry palate has an upfront mouth-watering acidity and a slightly viscous, textured palate. The tannin structure is perceptible with a gently warming alcohol on the finish. There are flavors of baked pear, bitter tangerine rind, and an interesting nutty finish. Trust me this wine has some hutzpah and would pair well with ham and bean soup, chicken tandoori with peanut sauce, or Frogmore stew.
Masseria Li Veli 'Askos' Susumaniello 2021, Salento, Italy ($22)
Askos is the name of the Masseria project of rediscovery and selection of ancient Apulian grape varieties. This 100% Susumaniello has an overt seductive nose of black and red berry (blackberry, blackberry leaf, black cherry, currant), baking spice (allspice), and freshly sharpened pencil shavings. The palate is dry but the ripe fruit gives the perception of some residual sugar. The acid is bright, broad and linear with evident gently warming alcohol that emerges on the finish. The tannin is ripe with a fine-grained sandy structure and an affinity for one's gums. There are flavors of cherry, blackberry, and red currant mixed with baking apices and all wrapped in a cedar chest. Pair this wine with beef short ribs, venison stew or leg of lamb with rosemary.
Prieler Blaufränkisch Johanneshöhe 2018, Burgenland, Austria ($24)
One first notices the rich purple color associated with the variety. This 100% Blaufränkisch has a nose of fruit compote containing, cherry, blackberry, and plum soaked in woody herbs (thyme, marjoram) and topped with spices (freshly ground pepper, anise). The palate is dry, with broad palate friendly tart acid and a glycerol feel to the body. The alcohol is gently warming and the tannins are ripe, silty and resolved. There are flavors of blackberry, elderberry, cherry, underpinned by an earthy, woody herbal note and an evident black pepper that outlasts the finish. The wine checks a lot of boxes for many drinkers and may remind you of other varieties but will be unlike anything you've had before. Pair with beef brisket, shepherd's pie, and steak au poivre.
Trig Point Diamond Dust Vineyard Merlot 2021, Alexander Valley ($21)
This 100% Merlot has a rich ripe red and black fruit nose. There are aromas of blackberry, cherry, plum, clove spice, and unsweetened baking chocolate stored in a wooden box. The palate is dry with crisp fresh acidity and well-integrated alcohol. The tannins are ripe and fine grained with a gritty structure. The flavors mirror the nose with the fruit and spice persisting to the finish. Overall, the wine is both bold and restrained at the same time. Pair this wine with slow roasted pork, beef stew or duck breast with berry sauce.