Fun and Affordable Piedmont Wines
I was recently hired to select some budget-friendly wines showcasing the Piedmont area of Italy. Anyone who knows Italian wine, especially this region, understands that some of the most prestigious and expensive wines in the entire country can be found here. Nonetheless, I stick to my belief that there are great values in all wine areas of the world, if you are willing to spend some time researching, exploring, and perhaps consuming a bit as well. The other alternative, (shameless self-promotion alert) is just continuing consuming the content created here and jump right to the drinking part.
White Wines
Malabaila Langhe Favorita 2021
This grape has many colloquial names, including the Italian one you may be more familiar with, Vermentino. It can also be found in southern France as Rollé, Liguria as Pigato, and on the islands of Corse and Sardegna.  This 100% varietal wine displays aromas of ripe orchard fruit (peach, apricot), tropical fruit (banana) and a sweet herbal note. The palate is dry with vibrant, up front, mouth-watering acidity. The body has a slight noticeable viscosity. The palate has some tropical and stone fruit but gives way to citrus (pineapple and tangerine) with a slight bitter citrus pit like finish. For those that love a bright acidic wine, this is right in your wheelhouse.
Malabaila Le Tre Roero Arneis 2021
Arneis has a long history of growing in the same vineyard areas as the red grape Nebbiolo; rumored to attract birds thus keeping them away from the more profitable Nebbiolo. It was also blended in the Nebbiolo based wines to soften them and help them be more approachable at a younger age. The relationship was so entangled that the one of this variety's names is Nebbiolo Bianco, although completely genetically unrelated.
This 100% Arenis has aromas of stone fruit (peach), apple, slight herbal and a white floral note. The palate is dry (no residual sugar), with a slightly tangy acid structure and an evident viscous body that has a grippy structure. The aromas carry through to the palate with more citrus coming through and a pronounced minerality. The finish is mineral driven wrapped in citrus and bitter almond.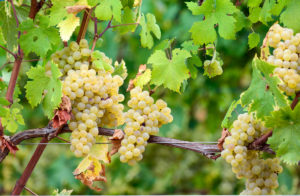 Red Wines (in order of vineyard ripening)
Vietti Dolcetto d' Alba "Tre Vigne" 2021
Dolcetto means little sweet one but the resulting wines are almost always dry. This grape has been associated with the Piedmont since the late 16th Century and, being the earliest to ripen of the three major red grapes, it is usually relegated to the highest and coolest vineyard sites. The resulting wines usually display a very deep color, an allusion to the fact that the grapes usually have a lower acid compared to the other red varieties. In the winery, this variety is usually given softer extractions due to the potentially high tannins that can be extracted.
This 100% Dolcetto saw only stainless steel to preserve the aromatics of the variety. One first notices the deep color, again mainly due to the lower acid and higher anthocyanin (color compounds). There are aromas of blueberry, raspberry and blackberry dusted with a slight hint of peppercorn and dried herbs. The palate is dry with sturdy fine-grained tannins, medium body and a broad acidity. There are flavors of sweet and tart red and black berries with a slightly bitter finish. With the nature of the tannins, food helps to make this wine even more approachable and brings the fruit to the forefront.
Silvio Grasso Barbera d' Alba 2021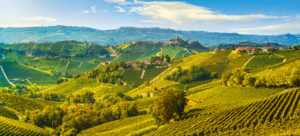 This variety is the third most planted in all of Italy (behind Sangiovese and Montepulciano) and accounts for 60% of all plantings in the Piedmont. Interestingly enough, it is not mentioned being in the Piedmont area until the 18th C. Barbera ripens between Dolcetto and Nebbiolo but, unlike Dolcetto, retains its acidity even in the ripest of vintages.
The wine is 100% varietal Barbera and sees only stainless steel for both ferment and maturation. The nose has bright sweet red and black fruit with a floral note and slight unsweetened coco powder element. The dry palate has persistent linear acidity that makes one's mouth water. The red and black fruit on the palate is crunchy with some slight dried herbal notes and a slight bitter fruit skin finish.
Trediberri Langhe Nebbiolo 2021
Nebbiolo has long been associated with the Piedmont region, dating back to mentions from 13th Century. This early budding and late ripening variety needs the warmest sites to fully ripen. Traditional methods relegated these wines to unapproachable for at least a decade due to tannin structure. Now, modern methods have aided tannin polymerization thus making these wines drinkable after only a few years of age.
This 100% Nebbiolo has aromas of damson, cherry, mulberry, sweet baking spice, fresh roof pitch and licorice. The palate is dry with evident grainy tannins felt on the gums and a sturdy linear acidity. The alcohol in check, sometimes an issue with Nebbiolo. The flavors are more restrained compared to the nose but this is a wine that desires food, age or both to appreciate all it has to offer.