FMN – May 2023 – Assorted Birthday Imbibements
As my next birthday approaches, I begin to revisit some of the pearls of wisdom my elders bestowed upon me throughout the years. Things like, "hours go by slow and years go by fast." As I stop to reflect on my life's accomplishments and those matters yet undone, I come to the realization that there are truly a myriad of reasons why I drink.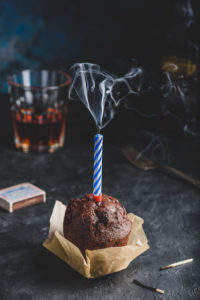 Although I love my family (immediate and extended), career, house, friends and ethnic heritage(s); they are all towards the top of the ever-growing list justifying the reasons why I bend my proverbial elbow. Thus, another year older, at my current number, adds another motive of consumption for my birthday weekend.
The plan for my pouring selections on this occasion will mirror the food choices. Not necessarily the idea of pairing the food and beverage but rather the concept of small tastes of a variety of categories; a tapas-like approach to alcohol consumption. To be quite honest and provide full disclosure, there is no rhyme, reason or hidden theme with my alcohol menu. The only parameters guiding my decisions are availability on the shelves (mine or the store's), budget, and my personal palate.
Viognier
My first pour is Viognier because, as Jancis Robinson puts it, "it's a hedonists grape." These wines have an amazing viscous mouth-feel, stone and tropical fruit, floral components, and sweet spices depending on its contact with oak. Although I love white wines that have some vibrance and zing, Viognier tends toward the lower end of acidity, but somehow, it all works as a lovely unctuous balance.
This relative of both Syrah and Nebbiolo builds sugar readily, and thus potential alcohol. Warmer climate examples can sometimes be a bit hot, with alcohol levels sometimes above 15%. Even though Viognier's spiritual home is Northern Rhone, there are well-made examples all over the world but I tend to look for those grown in marginal or cooler regions, both domestically and abroad.
Pinot Noir
My next bottle will elicit both palatable and emotional bliss as this variety lives in a class all its own. Pinot Noir can be grown just about anywhere with varying levels of success, but it shouldn't be. Many regions grubbed up their traditional vines in preference of Pinot, due to the "post-Sideways" increase in popularity. They range from the insipid, acidic cherry water to the over extracted Merlot-esque alcoholic fruit compote. It really didn't matter if the wines were varietally true or even quaffable. When producers put a certain brand on the label and allocated it, consumers opened their wallets.
A winemaker once told me, "You have to listen to the vineyard and the grapes to make the wine they want to be; not necessarily the wine you want to make." One of the best examples of this statement is the treatment of Pinot in the Pacific Northwest, more specifically Willamette Valley. According to my humble palate, this group of appellations and their land-stewardship mentality produces the best domestic Pinot Noir. There are endless variations to argue (AVA, producer, vintage, clone) but I implore you to further explore and experience all these areas have to offer.
Nebbiolo
Nebbiolo is a variety that can evoke power and elegance in the same glass. These wines are light in color with haunting aromatics, yet a sturdy enough tannin structure to make even the staunchest tannin-phile's mouth pucker. Although I do enjoy consuming both Barolo and Barbaresco wine, those coming out of Gattinara have an ethereal elegance associated with them that is difficult to put into words.
Located further to the north, this region produces wines with a minimum of 90% Nebbiolo (locally called Spanna), with 10% indigenous varieties (Uva Rara and/or Vespolin). They have all the classic traits that make Nebbiolo so distinct with added elevated floral notes and a slightly more tamed tannin structure; allowing these wines to be approachable a bit sooner then their southern cousins. With around 100 ha (250 acres) under vine, they are not as common as some of the other Nebbiolo production areas but definitely worth seeking out.
Port Wine
I love fortified wine, honestly pretty much all fortified wine. Again, since I procrastinated, my choices are limited to availability thus Port wine won the day. This tasty treat is produced by adding a neutral grape spirit during the fermentation process, thus killing the yeast and stopping the ferment. This premature ceasing leaves some residual sugars in the wine and the neutral grape spirit results in higher alcohol levels, usually 18 -22% abv.
The style of the resulting wines has much to do with blending and aging. If the wine in cask is topped off to allow for little head space, then the wine ages like a normal wine would. But if some headspace is allowed, the wine ages oxidatively producing a nuttiness and causing some of the color compounds to polymerize and fall out of solution. These Tawny Ports (named for their tawny color) are lighter in color, display pleasant oxidative notes and are more stable after opening. Thus, there is no need to worry about your beloved port oxidizing while the Bishop of Norwich rambles on refusing to pass the port.
Whiskey
Now the evening gets a bit long in the tooth and I'm ready to contemplate my past and future. Nothing gives me clarity like a good glass of Irish Whiskey. I have my favorites but, for me, its all about the style. My palate really enjoys some of the pot stilled whiskey (very characterful but sometimes a little rustic) and single malt (made from one distillery and from malted barley, like Scotch). Honestly, I chose the single malt because I never tasted that particular producer and wanted to prove to myself that I wasn't too set in my ways.
Whatever whiskey you decide to pour for your reflection time, make sure you add just a small bit of distilled water. Before you gasp and gnash your teeth, understand that adding water helps. There are alcohol soluble congeners (flavor compounds), that are released when you bring that abv down just a bit. I would never lead you astray when it comes to ethanol carrying beverages.
Again, this impromptu beverage menu had very little cerebral planning other than a guttural will and a strong desire. I do hope you try some of my choices and adapt your own beverage birthday the way you and your palate see fit. You may trade up or down with your selections but just remember, you're worth it. Happy birthday to me.
Birthday Wines
Guigal Condrieu 2017 – (Northern Rhone, France) – $65 
This varietal viognier has aromas of peaches, pear, nectarines, apricot, fresh cut hay, marzipan and a slight floral note (honeysuckle and citrus blossom). The palate is dry, with lower perceptible acid, an oily viscosity and gently warming alcohol that is evident on the finish. The flavors are comparable to the nose with a citrus pith note and perfume.  Pair with creamy seafood dishes (lobster, crab), gouda or quiche.
Vidon Vineyard Hans Pommard Clone 2017- (Willamette Valley, USA) – $65 
This single clone bottling is what they refer to as the bass drum in their 3 clones blend. The elevated nose has dark red fruit (black cherry, elderberry), dried leaves, forest floor, and baking spice. The palate is dry with the ripeness of fruit and alcohol level giving it a slight off-dry feeling. The crunchy acidity is balanced and linear with a sturdy structure. The flavors mirror the nose with oak spice a bit more pronounced on the palate. Pair with mushroom dishes, duck or life.
Timoteo Gattinara DOCG 2016 – (Piedmont, Italy) – $45 
The nose has aromas of red fruit, pitch and a floral element (violet). The dry palate has a tangy acidity with medium body and a well-integrated tannin structure. The palate shows more fruit and less pitch versus the nose and a leather wrapped cranberry finish. The strength of this wine is in its restraint. Pair with truffle-based dishes, game (venison, wild boar), or fatty cured meats.
Sandeman 40-year Tawny Port – (Oporto, Portugal) – $160 
The wine has aromas of dried apricot, sweet balsamic, raw honey, and a nuttiness. The palate displays obvious residual sugar but seems perceptively lower with the elevated level of acidity. The flavors mirror the nose with the added note of nut skin, bruised orchard fruit and a slight citrus rind. The complex, lingering finish is reminiscent of a dessert containing orchard fruit flambe cooked in balsamic and honey. It seems expensive but you're worth it.  Also, you can sip on these wines for three months or so before they start to fade. Pair with pecan pie, crème caramel, roasted chestnut dishes, aged Manchego cheeses.
Glendalough Single Malt Irish Whiskey, 7 Year – (Leinster, Ireland) – $110 
The seductive aromas show floral, citrus, savory spices, sandalwood, campfire, chocolate and a saline infused fruity balsamic. The palate has that classic cooked cereal note, expected from malted barley and a gently-warming savory, citrus rubbed wood finish. Add a minuscule amount of distilled water and just sip.