Wines of the French Graves Appellation for the Holidays
I am always slightly amazed at some of the consumer misconceptions over different wine regions. One that I recently encountered when talking to guests at a wine themed function, was that Bordeaux translates as expensive wine. At least to get good Bordeaux wine, you need to spend a lot of money. This could not be further from the truth.
Granted, there are some amazing (and amazingly expensive) Bordeaux wine but there are still great values to be had. Sometimes these values come from drinking the "second" wines of famous producers. Other times they involve finding areas adjacent to more prestigious sites. Whatever the segue to getting you good Bordeaux without hurting your wallet (or getting you arrested), gets my vote.
What and where is Graves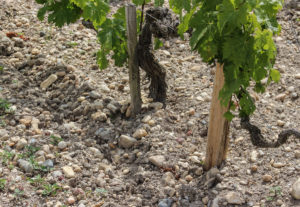 The Appellation of Graves, pronounced Grahves (as we are drinking them not digging them), is located south of the Medoc on the Left Bank of Bordeaux. Although a longstanding wine production area, the official French appellation of Graves was created in 1937. It extends along the west bank of the Garonne River beginning just south of Bordeaux proper down to the city of Langon.
The appellation is renowned for its sturdy reds made from the traditional Bordeaux grapes (mostly Merlot and Cabernet Sauvignon), the crisp food-friendly dry white wines (from mainly Semillon with some added Sauvignon Blanc) and sweet wines, "Supérieures" (with the same grapes as the dry whites with the addition of Muscadelle).
A brief but necessary history of Bordeaux
To truly appreciate Graves, and the Medoc, you have to understand a little history of the area. Graves was first recognized by the Romans some two thousand years ago as an area with great potential for wine growing. In their vast empire, the Romans had an understanding of what made great viticultural land and the gravel (that the region eventually became known by), spurred their interest.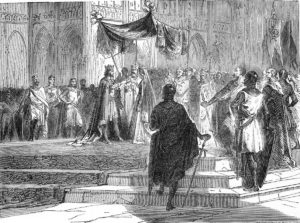 Always understood to be an area producing great wine, it wasn't until 1152, with the marriage between Eleanor of Aquitaine to England's King Henry II, that the wine trade dramatically increased for Bordeaux. During that period, it was the light crisp rosé wines, known as Claret, that were all the rage in London, and in the royal court. This increase in European demand, and thus influx of monies, resulted in the establishment of estates and the birth of a reputation that lasted until present day.
With land now at a premium, attentions turned to the swamps on the now-famous Medoc located to the north. During the mid-17th Century, the Dutch would perform a world changing task of draining these swamps and converting them to cultivatable vineyard land. These lands would slowly overtake the popularity of Graves cumulating to the 1855 classification of great Bordeaux wine all but passing over the Graves producers. Only one red first growth, Chateau Haut-Brion, resides inside the boundaries of the Graves appellation. Were the wines of the Medoc that much better? I would hazard to speculate that, like the more modern classifications (and re-classifications), the status was more about politics and less about quality.
The Graves of today
Although still slightly under the shadow of the Medoc, Graves continues to produce top tier wines for, many times, middle tier pricing. One reason consumers have less knowledge and awareness of this appellation is due to the fact that Graves accounts for only about 3% of total Bordeaux production. Of that small fraction, only about 25% is exported. One can easily see why we are not bombarded by Graves labels on our domestic shelves.
Make no mistake, reds dominate here accounting for over three quarters of all the wine produced in the area. The grapes are what you would expect from Bordeaux: Merlot, Cabernet Sauvignon, Cabernet Franc, Malbec, Carmenere and Petit Verdot. Although I am not a fan of making blanket statements about producers or regions but most of the red wines produced here seem approachable at a younger age; referring to the development and tannin integration.
White wines account for about one fifth of production and tend to be mostly Semillon driven (thus a little more texture, body and complexity compared to the Sauvignon Blanc blends on the Entre-deux-Mers. Sweet wines (generically termed moelleux) that are not classified under one of the other "sweet wine" appellations (Sauternes, Barsac, Cérons) are labeled Supérieures. These botrytis affected wines offer a budget friendly alternative to those other appellations and can be unctuously rewarding. Accounting for only 3% of the production of Graves, these wines can be challenging to locate, especially on our side of the pond.
Appellations within the Graves
Pessac – Léognan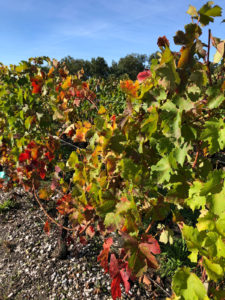 Pessac – Léognan became a communal appellation carved out within the Graves appellation in 1987 and contain 10 villages and 72 estates (as of this writing). It accounts for one-third (33%) of Graves production with an amazing 70% being exported, which is good news for us. Although production leans heavy toward the red, accounting for 80%, this appellation is equally famous for both the red and white wines produced here.
White wines usually see some subtle oak exposure with sur lie aging (on the expired yeast). This gives the wines a fuller mouth texture and more complexity. The reds usually see 12 – 18 months aging and have potential bottle aging for over a decade. Although a broad generalization, these wines seem to emulate more of a Medoc feel versus the fresher and youthfully approachable Graves reds.
Although I admittedly am not a big fan of most classifications, I felt remiss not to mention that a notable amount of the Cru Classés de Graves (16 originally) are located in Pessac – Léognan.  The famous Chateau Haut-Brion carries this title along with the 1855 Bordeaux classification of "first-growth", shared by only four other Bordeaux reds. In other words, these guys make some world-renown juice here and it's worth your time to seek this area out.
Sauternes – Barsac and Cérons
These appellations are all located at or close to the confluence of the Ciron and Garonne Rivers. The location is everything as the war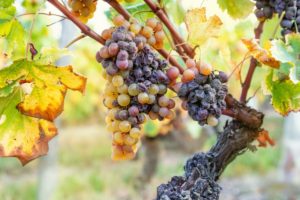 m Ciron and the cooler Garrone meet to cause a humid environment that aids in the production of an important bacteria, Botrytis cinerea.
This "noble rot" grows on the skin of the grapes eventually causing water loss and crenation of the berry. This results in a concentration of sugars and flavor compounds contained within. The botrytis effect does not occur uniformly across the vineyards so the hand harvesting of these individual berries can take several passes over multiple days to complete the harvest.
This labor-intensive harvesting coupled with the small appellations (representing 2% of the vineyard area in all Bordeaux) and an average of only 1 glass of wine produced per vine, is a recipe for increased price. Although some of these wines (especially those having a classified growth designation) can carry quite impressive price tags, many are quite reasonable under the circumstances.
These wines are sweet but have acid structures that save our palate perceptions from being cloyingly unctuous. With only about a third of production being exported, these wines are a special treat with your holiday celebrations. Their versatility for pairings is notable with either complementary (desserts) or contrasting (savory / salty) foods.
 Graves (and Bordeaux) future prospective
The problem with Graves relates to issues affecting all of Bordeaux in general. The top producers are well-publicized, with price tags to match, but the quality "every-day" drinking wines are mostly unknown. This remains one of those consumer misnomers, that well-made quality Graves (and all of Bordeaux for that matter), is not accessible at a mid-range price point. I do not, however, blame the consumer's lack of knowledge but rather the industry in general, including importers, distributers and retailers. The industry knows that famous names, brands, and in this case chateau, will easily sell with little effort on their part. While the lazy ilk of the industry remain content with marketing the proverbial "low hanging fruit" (pun intended), the smaller producers and consumers are left in the dark.
As an attempt to rectify this atrocity, this piece was written to add some interest, enlightenment, and credibility to these smaller producers that often get left out of those fancy wine periodicals. I invite and even challenge you the consumer to seek out and experiment with these wines. I previously used the term "every day" wines, not as a term of quality level, but rather as an indicator of affordability. To further demonstrate this, I am doing these wines with all my Holiday celebrations this year; and I never sacrifice quality during my "eating holidays."
Bring on the food and wine
Chateau de Cérons Graves Blanc 2020 – $28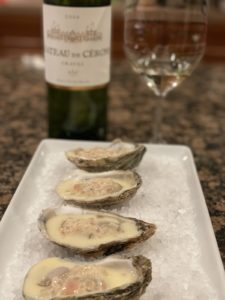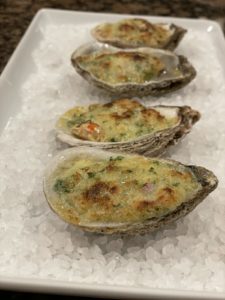 This wine's composition is 55% Sémillon – 40% Sauvignon Blanc – 5% Sauvignon Gris. The nose boasts of ripe orchard fruit (pear, apricot), leafiness, bees wax, citrus (lemon, lemon blossom) and a citrus curd element. The palate is dry with mouth-watering citrus driven broad linear acidity. One of the most notable qualities is the viscous mouth-feel (from both the nature of Sémillon and the lees aging) along with the acid structure will make an interesting pairing partner combine. The palate has more citrus (lemon, grapefruit) than orchard and a slight pleasant waxiness remains along with a notable mineral edge that add an element of complexity and persists throughout the finish. This pairs well with escargots and scallops (maybe even Coquilles Saint-Jacques). I cannot, however, understate how amazingly well it paired with both French inspired oyster dishes we recreated.
 Chateau Olivier Grand Cru Classé 2019 (Pessac-Léognan) – $35
This Graves wine is made up of Cabernet Sauvignon 55%, Merlot 41%, and Petit Verdot 4%. One notices a bit of (expected) sediment when opening the cork, so a bit of decanting was undertaken. The nose is classic Bordeaux, with blackberry, currant, moist pipe tobacco, cedar box, a touch of menthol, and sweet baking spice. The palate is dry, with medium broad tart acidity, and medium body. The tannin structure is sturdy but softening and integrating with only a slight residual sandy texture remaining on the finish. The flavors mirror the palate with an added slight pleasant bitter unsweetened baking chocolate nuance. Pair this wine with your holiday roast beast (in our case rib roast with Yorkshire pudding). Honestly, this wine is a "drink now" but I would love to buy a few bottles and open over the next two to three years.
Symphonie de Haut Peyraguey 2015 (Sauternes) – $45 (750ml) / $25 (375ml)
The 2015 Symphonie de Haut-Peyraguey, the château's second wine – the first being Clos Haut-Peyraguey classified as Premier Cru Classé by the Bordeaux 1855 classification. The property is located opposite of the renown Château d'Yquem, and a ridiculous value for the pedigree and for what you get in the glass.
The Symphonie is 95% Sémillon and 5% Sauvignon and has overt aromatics of ripe apricots, orchard blossom, honey and honeycomb, a hint of sweet baking spice and obviously botrytised. The palate is sweet and unctuous but with a firm acid backbone that persists through to the finish. The palate mirrors the nose with added nuances of candied fruit (nectarine and tangerine), apricot honey and slight ground clove element. This wine is available in 375ml if you are interested in a bit of restraint by the end of the meal. Pair with savory foods: pan seared foie gras (or substituted paté), blue cheese (Roquefort) drizzled with local honey, or sweet desserts: Pain d'epice (French spice cake), dattes fourrées à la pâte d'amande (marzipan-stuffed dates), croquembouche, or an apricot tart.